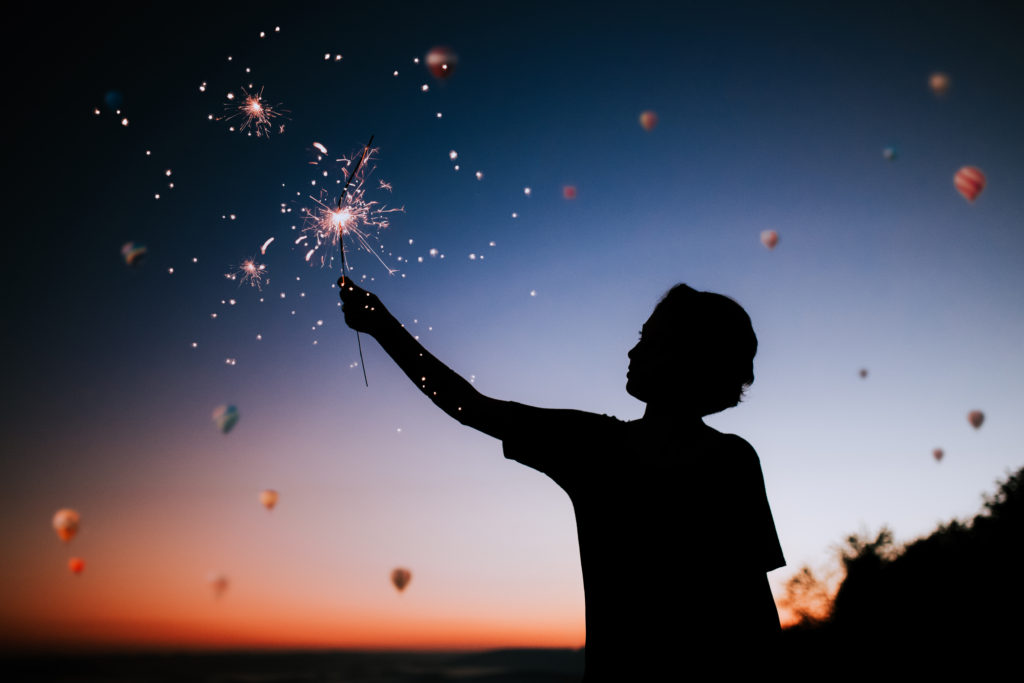 There are three steps I take clients through in the IMPACT Personal Brand Experience™. The first is understanding what your brand really is.
Your brand comes to life through your image, your brand voice (what and how you communicate), and the experience you deliver through your actions and behavior.
Your Impact
Every day, every interaction presents an opportunity to leave a lasting impression and communicate your brand, your IMPACT: What happens because of you™. Before you can be intentional in what you really want to communicate, you must understand, what is my brand?
The foundation of any brand – products, services, company brands and personal brands – is built on three basic branding fundamentals.
What am I known for? What happens because of me?
Most resumes, LinkedIn profiles, and the answer to "tell me about yourself" is built around skills. To distinguish yourself from others, I recommend looking at yourself through skills and traits and an impact statement. Traits modifying a skill tell me "how" or "why" you do something. The impact statement tells me "what happens because of that."
Ask yourself:
What are my top three skills (nouns, roles, things you do) that I believe I am most known for?
What are my top three personality traits (adjectives – "how you do something")?
Put them together to see not just "what you do," but how you do it. This is how you distinguish you from others who have the same skills.
Example:  The skills I am most known for are event planner, leader, and problem solver. My top traits are strategic, high-integrity, customer-focused, and creative.
Now riff a little: You may be a creative or innovative event planner, a high-integrity leader, and a strategic, customer-focused problem solver. Together these are strong and tell me how you execute each skill. The trait changes the meaning of the skill.
Now, add an impact: I am known as a high-integrity leader who helps people deliver at their highest level or an innovative event planner who ensures dreams come true.
What is my clear and focused Desired Purpose?
This requires taking a deep dive inward to understand who you are really and your desired purpose in work and life. You might be known for some things, but that doesn't mean you really want to be doing them anymore. Your resume, for example, is a history of your past. With a clear and focused desired purpose, you'll leverage your past (not repeat it) and position yourself for what you truly want in the future.
Without clarity and focus on a desired purpose, it's nearly impossible to consistently communicate your value to the outer world. This takes the "what I am known for" to a new level: "What do I want to be known for?" Even better, "What do people who do not know me, need to know?"
Ask yourself:
What tasks or activities fulfill me the most? Why?
What gives me the greatest sense of joy or accomplishment? Why?
What comes easy and I could lose time doing? This are the gifts and talents given to you at birth.
Example:  "I am most fulfilled when I am facilitating training, learning and development both in my work world and in my personal life. WHY? My purpose is to help people experience a new way of thinking or do something that helps them grow and live a more fulfilling life. I love inspiring and motivating people to go beyond their comfort zone, learn new perspectives, and come to life.
Who do I want to help and in what culture and environment? 
In branding we refer to this as your target audience. This drives everything from the industry you choose to be associated with on LinkedIn to the way you position yourself on your resume. If you try to be everything to everyone, you dilute your brand, you confuse me.
Ask yourself:
What industries do I have experience in AND/OR want to contribute to?
What type, size, structure of business or organization makes me happy? For example, for-profit or non-profit, small-to medium-size or global multi-national, family- or privately-owned or publicly-traded?
What type of culture and environment will help me thrive? If you are an introvert, beware of open office environments and a "meetings" culture.  If an extrovert, you may thrive in a high-energy environment with lots of activity.
What is the current state of the business or industry? In transformation and experiencing constant change or status quo?
Example:  My desire is to work in the Training and Development industry for a large, multi-national, publicly-traded or privately-held corporation where change and transformation is the norm. I thrive in a culture that values people and gives them a voice in an environment that is creative and high-energy. I want to work with leaders, individuals, and teams who are willing to embrace change in work and in life.
Beginning to Understand Your Brand
By asking yourself what you're known for, what your desired purpose is, who you most want to help, and in what environment and culture, you are developing a foundation for understanding how you will make a positive impact on people and business – where and how you'll thrive. These questions may seem basic at first, but digging deep and reflecting on your honest answers will start propelling you towards living a life with purpose and success.
Want more Impact?
Consider investing in YOU with the IMPACT Personal Branding Experience.